Everyone would like to give their living room a makeover every once in a while. Learn how you can update your living room without having to declare bankruptcy using these salient tips.
Curate
Begin by removing all the things that do not belong in your living room. Games that your children no longer play, broken side tables, and lumpy cushions.
Pick a Focal Point
Select an object of interest that can be a conversation piece or focal point. Look around your home, including the attic, for this. It can be an old black and white photo, a plant, a colorful picture, a collage of pictures made by your children, a souvenir from a holiday, a collection, or anything else. Look for a tremendous place to display this, ideally at eye level.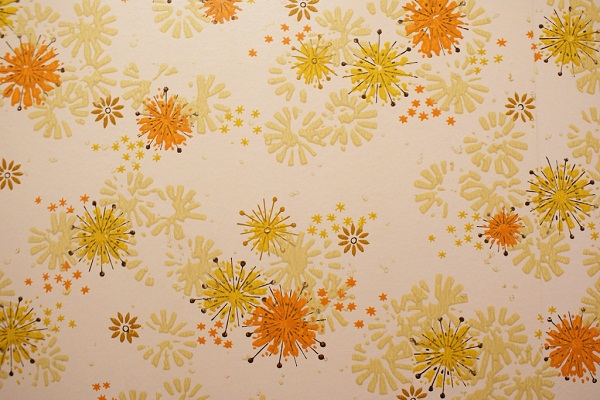 You can create an individualized collage by framing a series of photos or prints and converting one wall into an art gallery. Alternatively, you can fix a floating shelf in clear glass or wood and display your collection of vases, plates, dolls, shells, or something similar.
This will make your living room reflect your personality and interests, providing it with a new look that is also a conversation piece.
Paint the Walls
Next paint the walls to show off the item of interest. This can be done inexpensively; you do not have to break the bank and this will add intrinsic value to your home. If the next owner does not care for those colors, they car repaint the walls whatever color they want.
Select Furnishings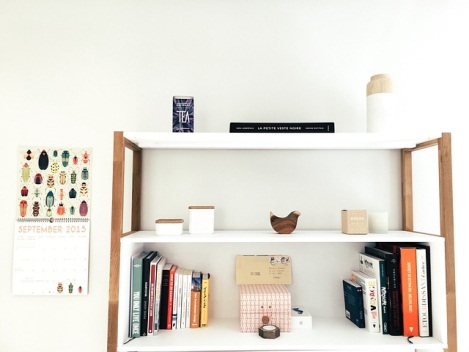 You can now select furnishings that complement the new wall color. Change the drapes, add some colorful throw pillows if you want, and add colorful cushion covers, rugs, even as you leave the main pieces of furniture intact.
Add Accents
Apart from colorful cushions and rugs, you can also add accents to the room by placing a colorful basket, tray or file holder to corral magazines, remotes, or other items in the living room.
Instead of hiring a designer to makeover your living room or copying an expensive style form a magazine, you can showcase your individuality and style by using these ideas.
Rearrange Furniture
You will be amazed how much your living room can be refreshed by simply rearranging different pieces of furniture in your living room. Another thing that you can do when rearranging pieces of furniture in your living room is in a way that will give you a better view of the outside.
Ghost Frames on the Wall
If faux décor is your thing, what you can do is hang a couple of empty picture frames that are inexpensive on a blank wall. You can easily find and buy these cheap frames in a flea market or even on eBay. Now what you must do is paint these frames in the same color as the color of the wall giving them a ghost look.
This will make the frames follow the look of the texture. If you are looking for ideas, you can go for gloss paint finish which will add a shimmering and a sophisticated look to the frames and the texture.
Missing Parts Effect
This is a poignant tip for capturing the attention of any visitors. Take everything down like paintings and other accessories from its respective places, and then place some of them back in their original place. Some examples could be paintings, books on shelf, vase, knickknacks, and so on.
This will not only declutter your room but also help in gaining the attention of the visitors who will get a feeling that your home was recently robbed. This tip comes from none other than Phoebe Howard who is a famous author and authority on interior decorating.
Mismatch and Play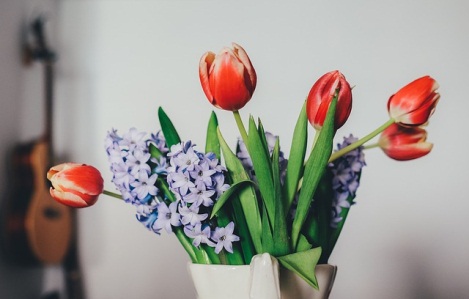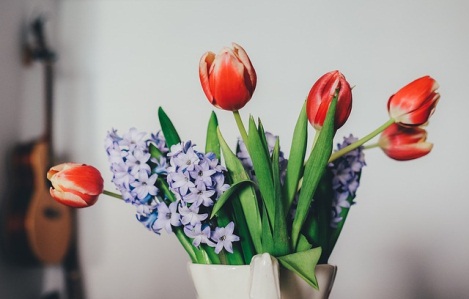 Here is a cool example. On either side of the living room sofa, place a lamp. Here is the trick. Both the lamps should be of different colors. Mismatched. This will give a new and unique look to the sitting area demanding the attention, in a soft way, of any friends and/or family you have over.
Silver Trays
Do you have some spare silverware with you? If the answer to that question is yes, then what you can do is hang some of them on one of the empty walls. Paint the wall electric blue which will bring out the color of the silverware hanging on the wall. This is just a thought. It is not for everyone. It all comes down to your proclivities.
Flowers
This is another inexpensive way of redecorating your living room. You can choose to utilize some artificial flowers. Use a number of flowers in different but vibrant colors that will invoke the charm of your furniture. Make your living room reflect your personality while increasing the value of your home.