When it comes to building your own entertainment center for your home, there are quite a few design options that you can and must go through. Going with the DIY approach, today, you will learn a simple yet effective way of building an entertainment center for your home.
The Idea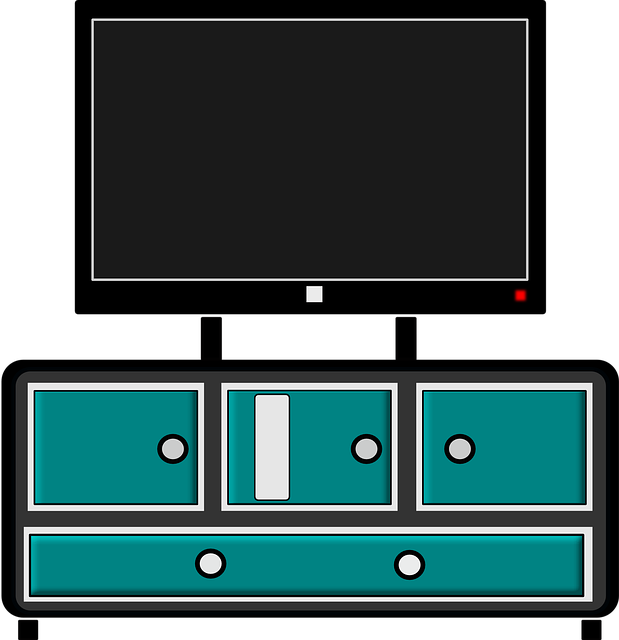 https://pixabay.com/en/cabinet-cupboard-cabal-tv-735163/
A built-in cabinet can be a powerhouse of productivity and functionality for any home. It will allow you to cleverly store a lot of stuff while also leaving space on the outside for your flat screen TV, DVDs, CDs and other decorative items like flower pots, photo frames, and so on.
The amazing part of this design is that you could also do it yourself as it is DIY friendly. In this article, you will learn how to achieve this feat on a budget.
Central Design
The first thing you need to do is to create a design in your mind's eye, and then put it on a piece of paper. Take a pencil and a paper and get creative. You can use the Internet for inspiration. Make sure you have the dimensions and size measured as that will largely dictate your design.
Measure your equipment such as the speakers, flat screen TV, and the number of DVDs and CDs you own and amount of space you will need to store them. For example, the number of drawers and so on.
Modular Design Approach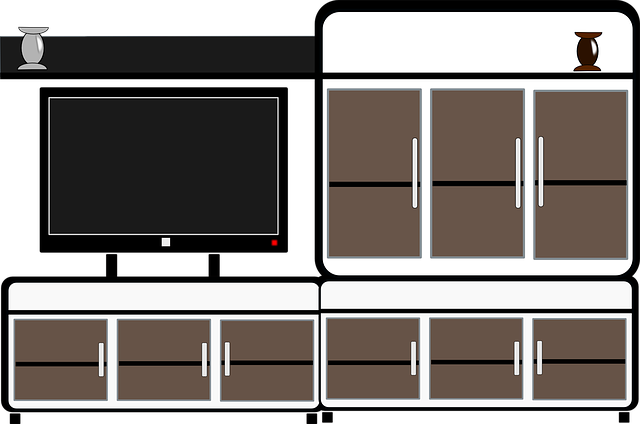 https://pixabay.com/en/cabinet-cupboard-cabal-tv-735159/
When you are building the cabinets, one of the best approaches is using a modular design. This is more or less like buying box cabinets from a retailer, but you will be building them yourself. You can hire a local carpenter to build this entertainment center for you after they come to your home and they measure things out and speak to you but this will be a little more expensive. Up to you though, it will probably look sharp and you can stain it yourself and so on.
Moreover, divide the entertainment center into different sections and then begin with building boxes for each section. You can build boxes, drawers, shelves, and so forth.
You will need a table saw to cut the wood in the sizes that you need and want, and screws to put all this together. In order to work with pocket screws, you will also need a Kreg Jig which will allow you to screw in screws at angles that will best hold everything together and enable you to keep the screws out of sight. What must be kept in mind is that you must always plan ahead. Once you have measured the size of the shelves, you can buy glass shelves of appropriate size with screws to install them as well. Pocket screws are usually more preferred in cabinets.
Using a Kreg Jig will save you a lot of time when assembling the boxes when compared with the traditional approach that uses tenon and mortise or in some cases, biscuit construction.
You will begin with joining the bigger plywood. Always remember to position the pocket screws in a way so that they are not visible to the naked eye which has already been mentioned and the Kreg Jig will help you do this. Make sure the cuts where the screws will go in are neither too big nor too small. You can achieve this by tuning your miter saw.
Also, remember to use glue. Wood glue will enable your entertainment center to last for decades or for as long as you are around. If you do not use glue, and just rely on screws, your entertainment center will not be as strong as it should or could.
The Installation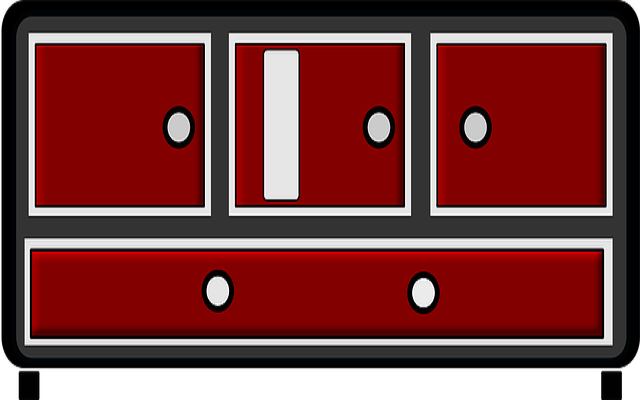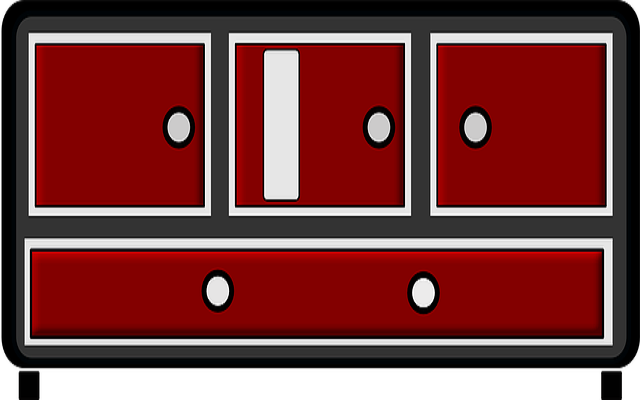 https://pixabay.com/en/cabinet-cupboard-cabal-tv-735164/
After you are done with cutting the cabinet boxes, the sections, and everything is in order, you will now proceed to the installation part. Take note of whether there are any high points in the area and set a level layout design. Ideally, the cabinet that is supposed to be placed on the highest level must be installed first. A 6′ or longer level is recommended because even the slightest difference in a single cabinet can result into a problem in the end, and so you must keep checking the level for everything that you do throughout this project.
After you have placed and installed the base cabinet boxes, you can now begin with face frames, and if you have painted the cabinets, the face frames must be face nailed. A biscuit frame may work best here. You will need wood glue (as already mentioned) and fasteners to make them stick.
You will need a wooden countertop on the base of the cabinets that you have installed which will be later followed by shelves. This will help you achieve a customized look. As far as tops are concerned, you may press the button for laminates, stones, fabrics, or some other option that suits your proclivity.
Doors and Drawers
Now, the only thing that remains to be fitted is the doors and drawers in your entertainment center to complete this project. You can either build them yourself, hire a local carpenter to do this for you, or visit a store and buy them readymade. These doors and drawers are available in different shapes, sizes, and are built with different materials and/or different types of wood. Now you already know somewhat the size of the doors and drawers based on the frame you already made.
The last step of the process is to add a line of decorative trim which will help add some more detail to the finished entertainment center. Not only are you increasing the value of your home by building this entertainment center you are giving your guests something else to be impressed with.