A bathroom which has been remodeled with precision will provide you with years of comfort and pleasure. If you don't do a suitable job though, you'll be reminded of it forever.
It's a very tricky space to work with, and there are plenty of moving parts crammed into this tight area. Also, there's water everywhere waiting to find a leak to exploit. Planning ahead and setting budgets are sterling ways of keeping projects on track. Here are a few do's and don'ts for your next remodel.
Good ideas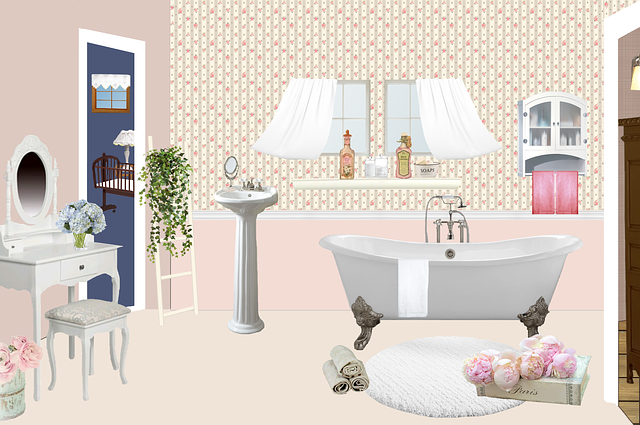 https://pixabay.com/en/bathroom-bath-antique-rug-vintage-1651810/
When you are investing in home remodeling projects, you should make sure the results will please you while adding value to your house. They should also help you save money on water and energy if that is possible. Here are some things you should do:
Expect the unexpected! One common problem with bathrooms is hidden water damage. This could be from leaky shower pans or from running toilets. If you feel the floor is spongy, it's a sign of water damage. There are some other issues which are easily hidden like vent stacks inside walls which you might want to knock down. Experienced contractors will be able to find everything that's wrong with your bathroom and explain just what needs to be done as well.
But they aren't super heroes with extraordinary powers. They can't look through the walls. Don't expect them to catch all the issues. This is why it is essential for you to build in a 10-15 percent cushion into your budget for unforeseen expenses.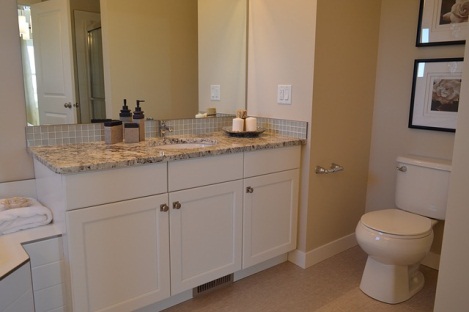 https://pixabay.com/en/bathroom-vanity-toilet-counter-1078917/
Hide toilets: A stylish and functional master bath can be discreet. This is why it is nice to hide fixtures away. You could do this with a room inside a room or use a half wall. Furniture such as dressers or armoires can create barriers too without the need for spending a lot of money.
Bad ideas
Avoiding these bad ideas can end up saving you thousands of dollars on this project. This is truer if you are planning an upscale remodel:
Don't rush: Poor planning is one of the main causes of overruns during projects. There is nothing more expensive as compared to having to redo things. It is frustrating as well!
Depending on the scope and size of your project, you may need to plan this out for a few weeks. As you are in the planning phase, try coming up with designs which keep major plumbing lines intact. Moving toilets from one side to another means relocating drain lines which could end up costing a lot of money. If you can keep the sink, shower, and toilet in the same place, you will be able to save a lot on your project.
Hire skilled labor: Taking on this project on your own is a salient way of trimming costs but most people do not have these types of skills so this is unlikely. But it is recommended that you only focus on the beginning and end of the project such as the demolition and the painting aspects of this project but again, if you have not done work like this before, hire pros to do this.
A prolific tile setter can make even the cheapest of tiles look terrific. But if you spend a fortune on tiles and then try laying them on your own, you will not impress anyone. Given the number of trades needed for a fabulous bathroom remodel done right, you should pick up a general contractor to handle everything for you. Meet with a few contractors and then choose the one you feel is the best.
Perhaps a family member or a friend can recommend someone to you to expedite this process.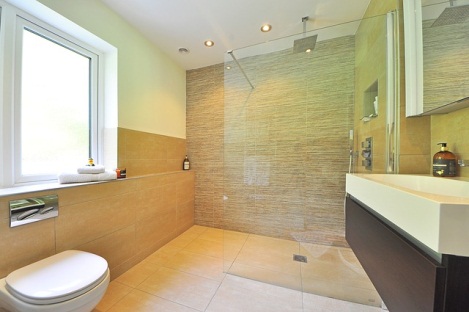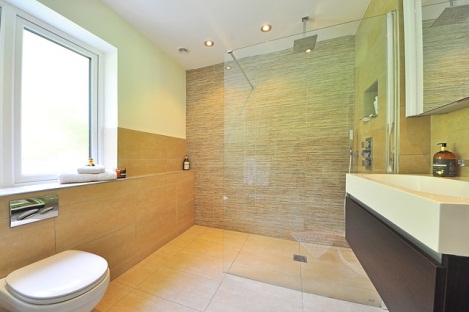 https://pixabay.com/en/bathroom-luxury-luxury-bathroom-1336165/
Don't cut corners: One common mistake people make is to choose the cheapest items. Lifetime warranties which cover stains and leaks are very common nowadays, except if you go the cheap route. While you can easily find options for $5 per square foot, this range of tile might have some inconsistencies in terms of size. The results will only make your bathroom look subpar which will reflect on your character and perhaps degrade the value of your home.
The final point
So where can you save some money? Things like light fixtures tend to perform well across multiple price points. The high end designs are what cost more. You don't have to go all out and buy a toilet that is extremely expensive either. Going to either end of the pricing spectrum just isn't worth it. Choose something in the middle, and you'll be just fine.