Have you ever thought about how much abuse your wooden deck takes? It goes through foot traffic and is
always exposed to sunlight and rain. Wooden decks are more vulnerable to weather compared to any other type
of wooden structure. When rain water pools on the surface, fungal spores and pollen are attracted and this in
turn causes discolor in the wood.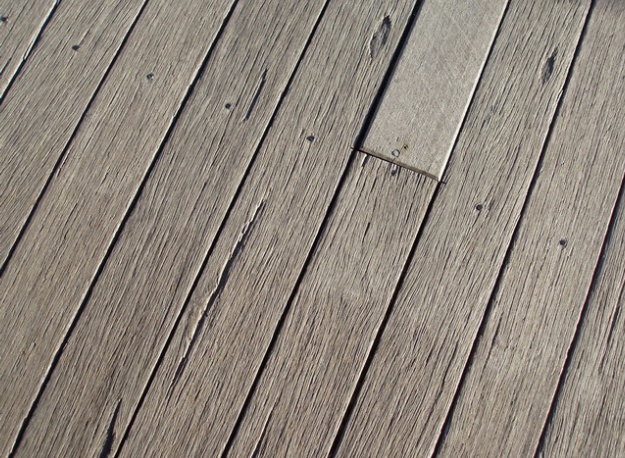 Needless to say, without proper care and maintenance, your wooden deck can deteriorate very quickly.
10 Tips for Wood Deck Care and Maintenance
To make sure that wood deck lasts as long as possible, follow these 10 guidelines:
Prevent dirt-trapping: When dirt and moisture get trapped on the surface of your wood deck, it can
cause a lot of damage and require extensive repairs. It is important to make sure that this does not
happen.For instance, if there are flower planters decorating your deck, place them on cement or stone
blocks. This way, the planters will not trap dirt and moisture.
Always use grease catchers: You no doubt use your deck to entertain friends and family on occasion.
When you throw a BBQ party and your grill is on the deck, always remember to use a grease catcher.
Grease stains are one of the most difficult stains to remove, so it is critical that you prevent grease from
spilling onto your deck.
Sweep and shovel regularly: You should always make sure to sweep your deck on a regular basis. This
will prevent the accumulation of dirt and leaves which can leave ugly, tough-to- remove stains on the
surface. During the winter, shoveling the snow off your deck should be given priority as well. It is
another way to make sure that moisture does not damage and stain your wooden deck.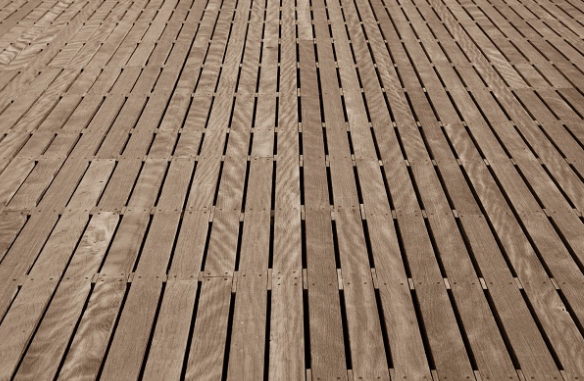 Clean and seal at regular intervals: To keep your deck, well-maintained, it is critical to get your deck
cleaned and sealed by professionals every 2 to 3 years. This will help protect your deck against the sun
and rain. If you choose to do it yourself, you will need to do it once every year, so it pays in the long run
to get the job done professionally by a company that specializes in rough carpentry and deck repair.
Take special care of new decks: For new decks, getting a professional service to clean and eradicate
mildew spores from the wood is advised. It is also critical to make sure that any surface impurities are
removed as it can keep deck sealing products from penetrating the wood. However, remember that you
should wait at least 60 days before cleaning and staining a new wood deck as the wood needs to "age"
first.
Always seal your deck: No matter how old your wood deck is, make sure to clean and seal it to protect it
against moisture from dew and rain which causes wood to swell. Sealing also provides protection
against the sun, which can cause the wood to dry and shrink. Wood can get warped, cracked and gray
because of the alternating cycles of shrinking and expanding.
Seal even pressure-treated wood: Even if your deck is made of wood that has been pressure treated, you
need to make sure that it is sealed. This type of wood alone will not protect your deck against the effects
of different weather conditions. In fact, pressure-treated wood that is not applied with sealant is even
more porous, thereby making it vulnerable to the weather.
Do not apply solid stains or paint: You should avoid using solid stains or paint on your deck. These
finishes require a lot of maintenance and will eventually peel. For best results, oil-based stains are
recommended as the fading process takes place gradually and naturally. This type of stain also gives
better protection to wood decks. If you are in doubt as to what paints to use, you can call a service
provider who specializes in finish carpentry.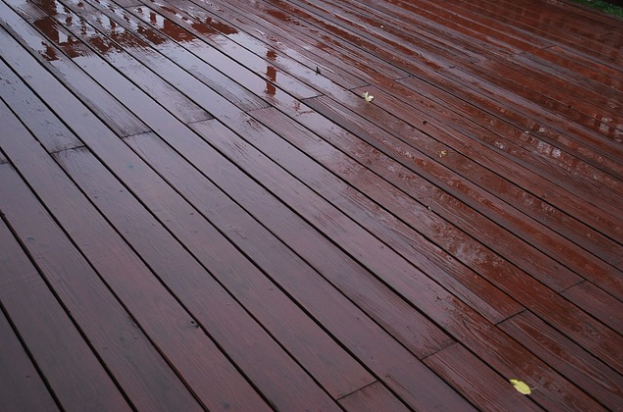 Do not delay any repairs: If the smallest damage to your deck should be repaired as quickly as possible.
If you notice rot on your boards, or the door leading to your deck beginning to deteriorate, replace them
as soon as possible so that you do not need to replace the entire deck. There are businesses that do not
just service the deck but also handle door repair too. Regular maintenance of wood decks should also
include tightening loose railing and boards. This way, you ensure that your deck lasts a long time and
does not require expensive repairs or replacements more often than it should.
Your deck is a critical investment which is why you need to keep it well-maintained at all times. By taking
proper care of your wood deck, you make sure that this asset on your property has a long life. Regular
maintenance will protect your investment, forestall repairs, and ensure that it sparkles 24×7.