If the modern kitchen has one problem, it is that there are so many small spaces to store so many things in. You
probably hoard countless items in your kitchen, from tons of Tupperware to gifts you received on your wedding
day. The sunny news is that there is always room for improvement. Here are four DIY kitchen ideas that could
make a world of difference in your crowded little kitchen space:
Tip 1: Lighten and Brighten it Up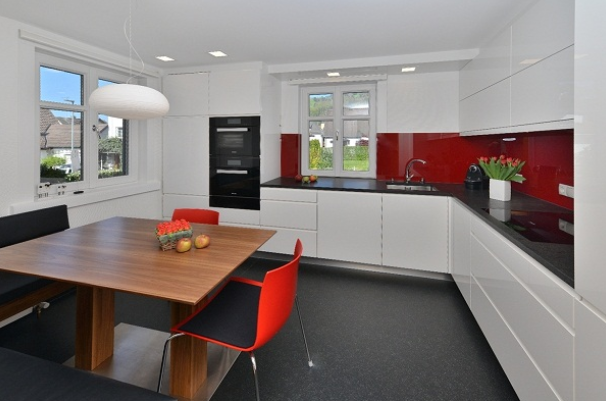 Does your kitchen looks dark, small, and cramped? Why not remove your curtains and blinds to let more light
in? You could also install a skylight. Painting your cupboards a lighter color will also make it seem like you
have a more spacious kitchen zone. To make things more interesting, it is a fabulous idea to paint your
countertops a brighter color. However, you get the illusion of space when you have lighter cupboards, making
your kitchen seem even bigger than it actually is.
Tip 2: Go Minimal
One thing that minimalists do really well is getting rid of clutter. To create more space in your kitchen, go
through one cupboard at a time and consider getting rid of any items that you have not used in the last year. You
can also ask your handyman to install open shelves to replace closed overhead cupboards. Because they are so
bulky, cupboards can sometimes make your kitchen look cramped.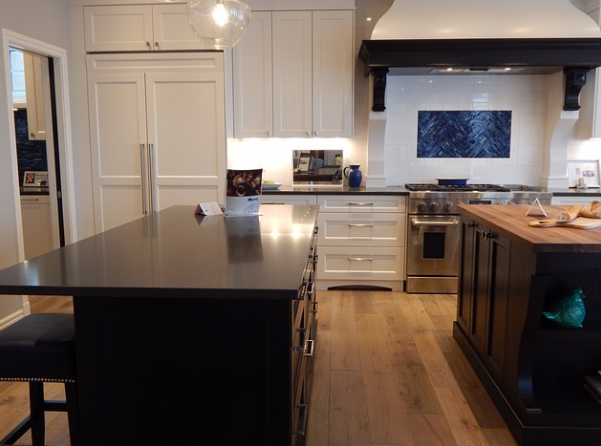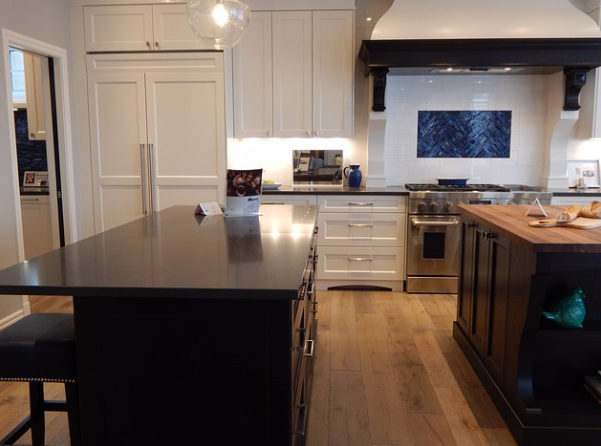 You may be able to organize more effectively with open shelves, as you have everything out in the open and
also, you can see what you still need and what you need to throw out.
Tip 3: Open Up Your Kitchen Space
Is your kitchen too secluded? Do you feel a little suffocated when you spend too much time in it? Although you
may think it sounds a little crazy, knocking down the kitchen walls is a fantastic idea. It will help to create an
open kitchen that can be fully seen from the dining or living area. It gives the illusion of space.
You can also interact with people outside the kitchen. If you like, your handyman, contractor, carpenter, and so
on can make some counters as kitchen borders in place of the walls. Because of this, you might also get more
room for food prep and storage space for appliances!
Tip 4: Augment Your Interior Lighting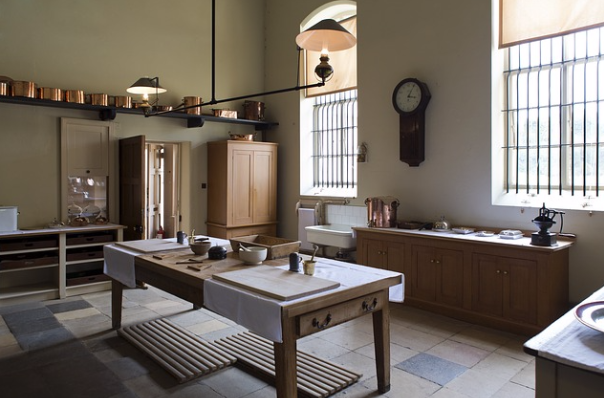 As you know, lighting is crucial in the kitchen, yet it seems to be that one thing that is lacking in many kitchens.
Firstly, find corners and single spaces where you could put a few lights and use them. For center islands and
bars, hanging lights are perfect while spotlights or pin lights work really well in corners.
These not only give you more light in your kitchen, but also give you a salient opportunity for an interesting
design since you can play with your lighting options to get the overall feel that you desire for your kitchen.
Tip 5: Tin Tile Backsplash
This project is rather simple and shouldn't cost you too much money. There are a number of advantages of using
tin tile. It has reflective properties which will help brighten up your kitchen, it is very easy to clean, and it also
comes in a number of different finishes which means you will be able to find one that can match with the
fixtures and hardware in just about any kitchen.
All you need are some tin tiles, tin snips, measuring tape, construction adhesive, safety gloves, goggles, and a
level. It won't take you too long either. But you can also hire someone if you do not want to try to tackle this
project on your own.
With these simple ideas, you and your handyman or carpenter and so on can work to improve the spaciousness
as well as the look and feel in your kitchen. With so much inspiration around, you are sure to find some
astonishing and majestic ideas that will work perfectly for your kitchen!