Whether you want to increase the value of your property or just want to add personal touches that will make a house your own, a home improvement project is just the thing you need.
But, there are lots of things which have to be considered before you can get to the end. Here are a few of the best renovation projects which you can decide to tackle, without having to break the bank in 2017, to make your home more comfortable and stylish:
Update your lighting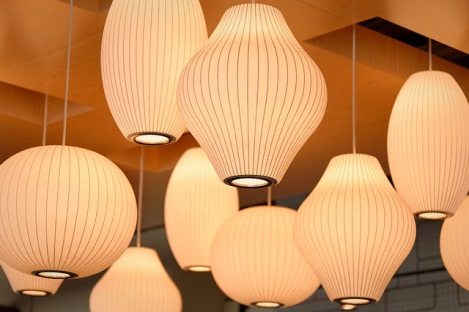 https://pixabay.com/en/lamp-shade-light-lampshade-1209278/
Get rid of any old-fashioned fixtures you may have and install the latest, energy-efficient star-rated lights. Visit any popular home retailers website, and you will find the best of trends when it comes to lighting like bronze or copper. Choose fixtures which match the decor and style of your room and imagine the scale and size of the pieces.
Chandeliers and pendants in attractive designs and metals can have a huge impact on how a room looks and feels. Remember, the right lighting can make any room look more comfortable and bigger. Be sure you choose the right bulbs.
Remake the entrance
The entry of your home creates an instant impression in the mind of anyone walking in. So get rid of the dull entrance and make it live and attractive. Try a solid door with contemporary locks and fittings. You could also simply update the door with new handles and paint.
Buying a new door from a hardware store is a marvelous way of spending money. Just ensure you install it properly. Once you're done with the door, just spruce up the entrance with some potted plants, a new house number, exterior lights, and a rug. None of these things should cost too much money.
Modernize your kitchen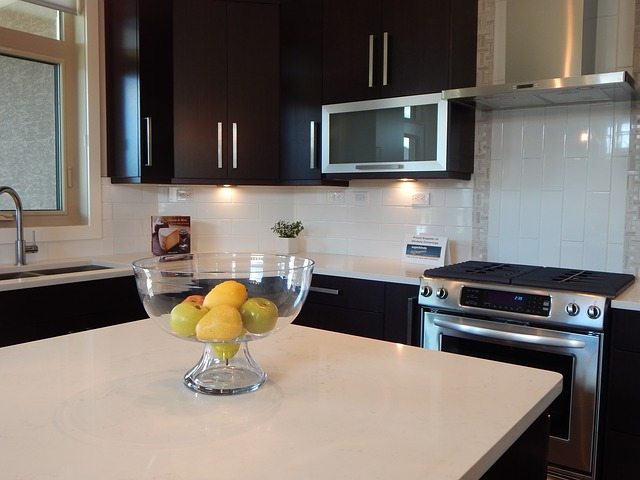 https://pixabay.com/p-881121/?no_redirect
This can be an expensive proposition if you don't know what you're doing. But, if you're wise, you can make an impact on a budget too. Choose projects you can complete yourself like updating cabinet pulls, installing fresh pendants, etc.
Remember, even something simple like painting the walls can help update the look and the feel of a space. Updating accessories like linens, rugs, or dishware can help add color to a neutral space. You could install an island and change the functionality and style of the kitchen if you have the space. If you lack space but want an island nonetheless, a portable one works just fine.
Update the bathroom
You can do quite a lot in the bathroom even when you're on a budget. You could replace the sink and toilet. Visit stores to find models that have been discontinued if you want to possibly find a striking deal or just call them up and ask for the bathroom department and speak to them to save yourself a trip. New curtains and linen are easy to find on discount too. Repainting the bathroom can also change the look of the place completely. The key is making changes that will have the maximum impact.
Hire professional cleaners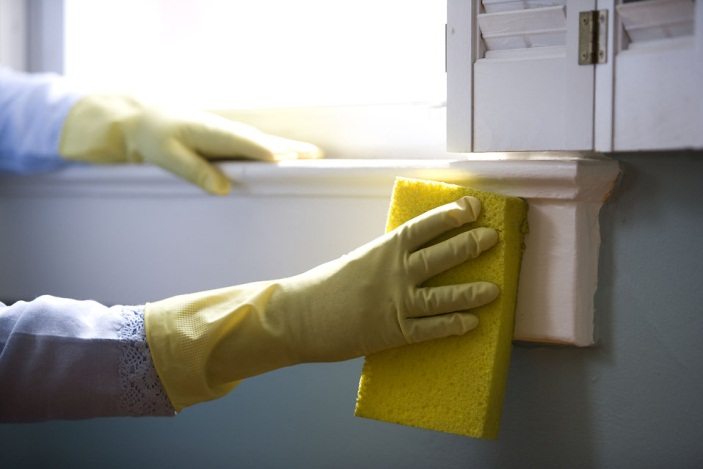 http://www.freestockphotos.biz/stockphoto/16323
There is nothing that will make a home look more different like a professional cleaning job. You could do this on your own too, but sometimes, it's just better to get a professional. For example, carpeting cleaners use powerful and high-tech machines which don't just suck out dirt but also water.
You might want to get professionals to clean the windows too. Professional washers can get rid of mold and moss from walkways and driveways too. This will not just make it cleaner but also safer.
Decorate your walls
It is quite amazing how much bigger a room can feel if you decorate the walls. Use the vertical space and give your eyes reason to move vertically. This tricks the eye into thinking rooms are bigger. Not just that, adding something like open shelving will also give you a chance to add decorative objects which can add style to any room instantly. Try simple shelves or moving artwork between rooms.
Get organized
Sometimes, the best thing you can do is to get rid of any clutter. Once you contain the clutter, it is amazing just how beautiful and functional a space can become. Sometimes, organizing a closet or room is a great project to take up on the weekend and you can even get the entire family in on it. The best part is, this doesn't cost you anything! Toss some of the clutter out!