This segment is the second part of a two part series on increasing home value through careful remodeling on a budget. The first part detailed remodeling ideas that you can complete on the outside of your home. This second part of the series will detail interior projects in the same light.
The biggest thing that will attract buyers into purchasing your home is how it looks visually. Even if it cost the same amount to make your home visually stimulating as it does to leave it bland, a buyer will be much more drawn to the attractive home, and be willing to pay more. Aesthetics play a huge part in increasing your home's value.
Paint
Likely the easiest remodeling project that you can embark on is repainting your home. Over time, your current paint will be subjected to dirt, grime, fading, and other damage. The best way to combat this, and in doing so increasing the value of your home, is by repainting your walls.
Painting can get fairly expensive when you are on a budget, especially if you plan on repainting your whole home. A good way to fight this is by painting your home over a course of years. You want to complete a room all at once, of course. However, you should be able to paint your home in segments over time without subtracting from your home's attractiveness.
When painting your home, it is best not to skimp on paint. You want a high quality paint that will last and hold its color. Once you have the paint, this remodeling project only takes a little effort and some time to complete. Make sure you plan ahead before you paint, you'll end up having less headaches that way!
Molding
Another remodeling project that can prove an effective way of increasing the value of your home is by adding molding and trim. Many homes, especially ones where no remolding has occurred yet, have very little or no molding. Molding helps give a room a more attractive feel. A more attractive, professional looking room will likely be more eye-catching than a room without molding.
Adding molding to your home can definitely increase the value of your home. It gives a more expensive look to a room. Therefore, you can increase your home's cost to a buyer if you have molding, as it makes sense in their mind, subconsciously, that the home costs more. This is because the room looks sleeker, and may even look bigger to the buyer than it would without molding.
Bathroom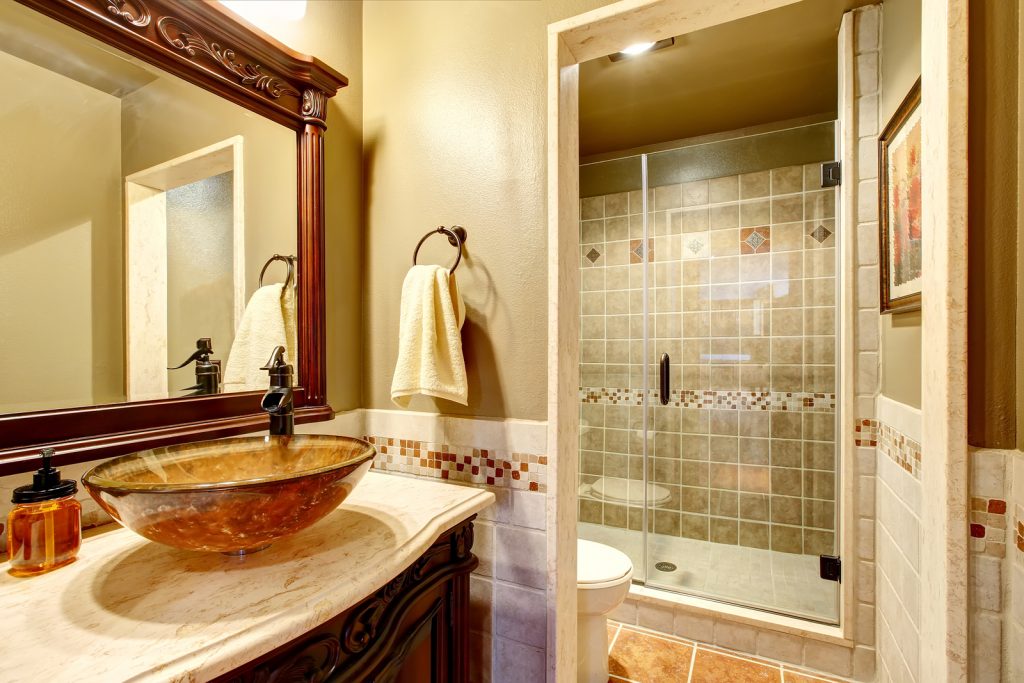 One of the best places to remodel in the interior of your home is the bathroom. If it doesn't have a crisp, clean, feel, buyers may become dissuaded. A typical stock bathroom is built with a lot of white; white walls, white toilet, white tub/shower, white sink. Adding some color and creativity into your bathroom can really help to increase the visual appeal of your bathroom.
The key to this is balancing the white with whatever color you choose to implement. The idea is to balance the colors; avoid colors on the extreme ends of the color spectrum, as the balance could be thrown off (i.e. black or bright yellow). Another way to spruce up your bathroom is to remodel a wall. One neat trick that can improve the visual appeal is covering one of the bathroom's walls with airstone. Once the pieces are cut to scale, which only requires a hacksaw, they can be simply adhered to your wall. This gives your bathroom a unique look that can improve the value of the room.
These are not anywhere close to being all of the remodeling projects that you can complete in your home while on a budget. However, these projects can get you started, and they are all ones you can complete on your own. The visuals of your home play a huge part in increasing its value, and completing these simple, cheap, projects will go a long way in doing so.